I have a passion for photography that began early in my life. I combine respect for photographic fundamentals with a strong work ethic and an embrace of the latest technology.
I began my serious study of photography at the University of Kansas and graduated in 1971 with a Bachelor of Science Degree in Journalism from the William Allen White School of Journalism and Mass Communications at KU. I also hold a Bachelor of Science Degree in Education from KU.

I use my 30+ years of experience to make images that create emotion and motivate people to take action. I specialize in stylish, sophisticated magazine quality interior and exterior photography for VRBO and AirBnb owners, rental management companies, the hospitality industry, architectural and real estate industries, interior designers, stagers/stylists, commercial spaces and builders. Commercial photography is my only business.

What do my clients think of my work? I'll let them tell you in their own words:
"What a beautiful Job you did! These are even better than I hoped."
- Jim Chesnutt
VRBO Client
"I cannot recommend Michael Yearout Photography highly enough. He is the complete package- talented, experienced, and professional. In a a world where it is difficult to get people to return phone calls and complete work on time, Michael Yearout is head and shoulders above the rest of the pack. He actually answered the phone when I called and was able to instantly provide me with an accurate quote based on my description of the job. We scheduled two work days- he was on time for both and worked quickly and efficiently. After the initial photography was complete, he delivered BEAUTIFULLY edited images with lightning-fast turnaround. I will definitely be working with Michael again."
-Babs Wood
Airbnb Client
"Micheal did a great job taking photos of my AirBnb. He really captured how light and bright it is, and that was really important to me. We worked together remotely and everything was smooth and easy. I'd highly recommend him!"
-Erin Nelson
Airbnb Client
"Mr. Yearout provided us with excellent photos of our home in Breckenridge for posting on a short term rental site. The photographs displayed our home beautifully, and captured the beautiful scenery as well. In fact, the photographs are so good that we have already discussed a second set of photographs for the Summer season. Since the new photographs have been posted, the number of inquiries and the interest in the house has noticeably increased. We highly recommend Michael Yearout for photography not only because of the quality of the work but also because it was a pleasure to work with Michael."
-Christine Alverez
VRBO/HomeAway Client
"Michael did an outstanding job with the photos of our home. The lighting is beautiful. He has an excellent eye. In addition, he is a pleasure to work with."
-Nancy Mavergeorge
VRBO/HomeAway Client
"Michael has done several photo shoots for my vacation rental business. He is a true professional from initial communications to providing the final images. Michael is reliable and responsive during the scheduling process and he provides fabulous images! I have many older, dated (challenging) properties, and Michael does wonders with lighting and staging to make them look as good as possible. I'm sure the older, less fancy properties are not a photographer's dream job, but Michael handles these with the same care and detail. He also does exterior shots of the buildings and surroundings, including gorgeous mountain view shots. He works independently with little direction, and provides very quick turnaround! I've been extremely happy with every project Michael has done for me and feel that his pricing is quite reasonable. I would highly recommend Michael Yearout Photography to anyone needing professional photography services."
-Leigh Wadden
Copper Condos
"Michael Yearout was really wonderful to work with taking my interior design website professional pictures. He has a long list of amazing experience within Summit County all around and knows how to capture the interior of a home just beautifully. I would highly recommend him for your photographing needs and he will make the difference in how many will view your business for future jobs."
-Interiors Ruhl
"We recently used Michael Yearout to photograph one of the homes that we had just finished building. He was extremely professional and easy to work with. He did an excellent job getting great shots in spaces that were very small with bad lighting. I highly recommend using him for your photography needs."
-Triology Partners
"Michael does so much more than just take pictures. He notices the details. He moves things around and adds props to make each photo an image – a composition that attracts viewers and makes them want to see more. He has a style that makes his images stand out. He is a stager – he knows when to move things and where to move them. He controls the light, not only knowing the best time of day to schedule a photo shoot, but when to supplement the available light with his big toolbox of flashes and modifiers.
He is my photographer of choice, the only photographer I use. What more can I say, except that he is a talented, experienced professional in his field. If he is not too busy shooting my listings, I would recommend you contact him. You won't be disappointed. I know I have never been."
- Lisa Angell
RE/MAX Properties of the Summit
http://www.coloradomtnproperties.com
"I'm a decorator, so before and after photos of my work are very important for my portfolio. I use Michael Yearout Photogrtaphy to photograph all of my work. Michael is great to work with, always timely, and always a professional. Michael makes my work look great! I highly recommend him."
- Steve Cox, Affordable Decors LLC
"Michael Yearout Photography has done photo shoots of our model homes and in clients homes for our funiture store. He provides a totally professional experience in his work and customer service, and is dedicated to producing a product that satisfies our needs."
- Heidi Jarski, Mountain Comfort Furniture and Design
http://www.mountaincomfortfrisco.com
"Michael Yearout Photography provides a great service for our business. His eye and ability to focus on the details are top notch."
- David Preasus, Creative Cabinetry Corp.


"Dear Michael:

"The photos you provided Multiteria have made it possible to add the special material product, installed at the Breckenridge ski Resort foodservice facility, to our marketing materials. We were successful using these photos to develop two (2) new project opportunities at our recent industry show in Orlando, FL."

"The quality of the photos and the unique angles and perspectives of the shots made counters look great."

"The food shield manufacturer used on our counters has used your photos in a national foodservice magazine."

"Please feel free to use me as a reference if I can be of service."

- David Hancock
Vice President - Sales
www.multiteriausa.com


"I have Michael shoot every one of my listings, no matter how small or large. He provides me with stunning images and quick turn-around time. He is easy to work with and a top professional in his field."

"In fact, not long ago one of my buyers told me the reason they bought was because of the photos they saw online of my listing. Who took those photos? Michael, of course."

If you want your listings to get noticed and sell quickly, I would highly recommend you use Michael as your photographer."

- Lisa Angell
RE/MAX Properties of the Summit
http://www.coloradomtnproperties.com

Hi Michael,
"Thank you so much for your hard work, detail, quick turn around time, creative eye and for just being such a pleasure to work with!
I know I can count on you to continue to provide me with totally stunning images and videos no matter how difficult the property is to shoot. No matter the size or price of the property it's absolutely worth every penny to me to have you on my side. And, I will without question recommend you to anyone in need of a truly amazing photographer.
But remember, he is MY photographer, so you'll have to wait till he finishes shooting my properties!"
- Kelli Bennett
RE/MAX Properties of the Summit
"Michael Yearout is a consummate professional. His photographs capture the best aspects of every property and his commitment to service is unparalleled. He has photographed all of our luxury homes and condos, as well as the properties of our real estate customers. In every case we have been thrilled with the product."

"Bernie and I highly recommend Michael for all of your photographic needs."

- Dee and Bernie
www.breckvacationrentals.com

"Michael Yearout is an incredible real estate photographer. Michael's work shows the property in its best light whether he is shooting a video or still photographs. He is able to shoot a room beautifully while also showing the view from the windows. Both my clients and I are very happy with Michael's results. His photographs make for a dramatic brochure."

I utilize Michael's services for all my listings from one bedroom condos to multi-acre estates."

- Lisa Bennison Noll
RE/MAX Properties of the Summit

Awards: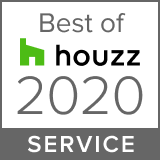 The coveted "Photographer of the Month" award in January 2009 from the prestigious Photography for Real Estate community, an international forum of 12,000+ of the world's most talented photographers.


Privacy Policy:
I do not share or sell any information what-so-ever about my clients with anyone, anywhere. Period. This includes email addresses, addresses, phone numbers and so forth. Anything you share with me remains private.